Jeff Gage
Senior Pastor
Jeff Gage became the senior pastor of Lanes Chapel on February 1, 2012. Prior to that, he was on staff at Strawbridge UMC in Kingwood, First UMC in Hooks, and First UMC in Bryan. Originally a pharmacist, Jeff is a lifelong Methodist from Henderson, Texas and enjoys woodworking, cooking and gardening. His wife, Donna, holds a degree in Early Childhood Education from the University of Illinois. They have 3 children Katie, a youth director at a local congregation, Eli, a student at ETBU, and Desi, who is homeschooled and loves all things crafts. As a family they love spending time together playing games or watching movies.
Email Jeff at jeff@laneschapel.com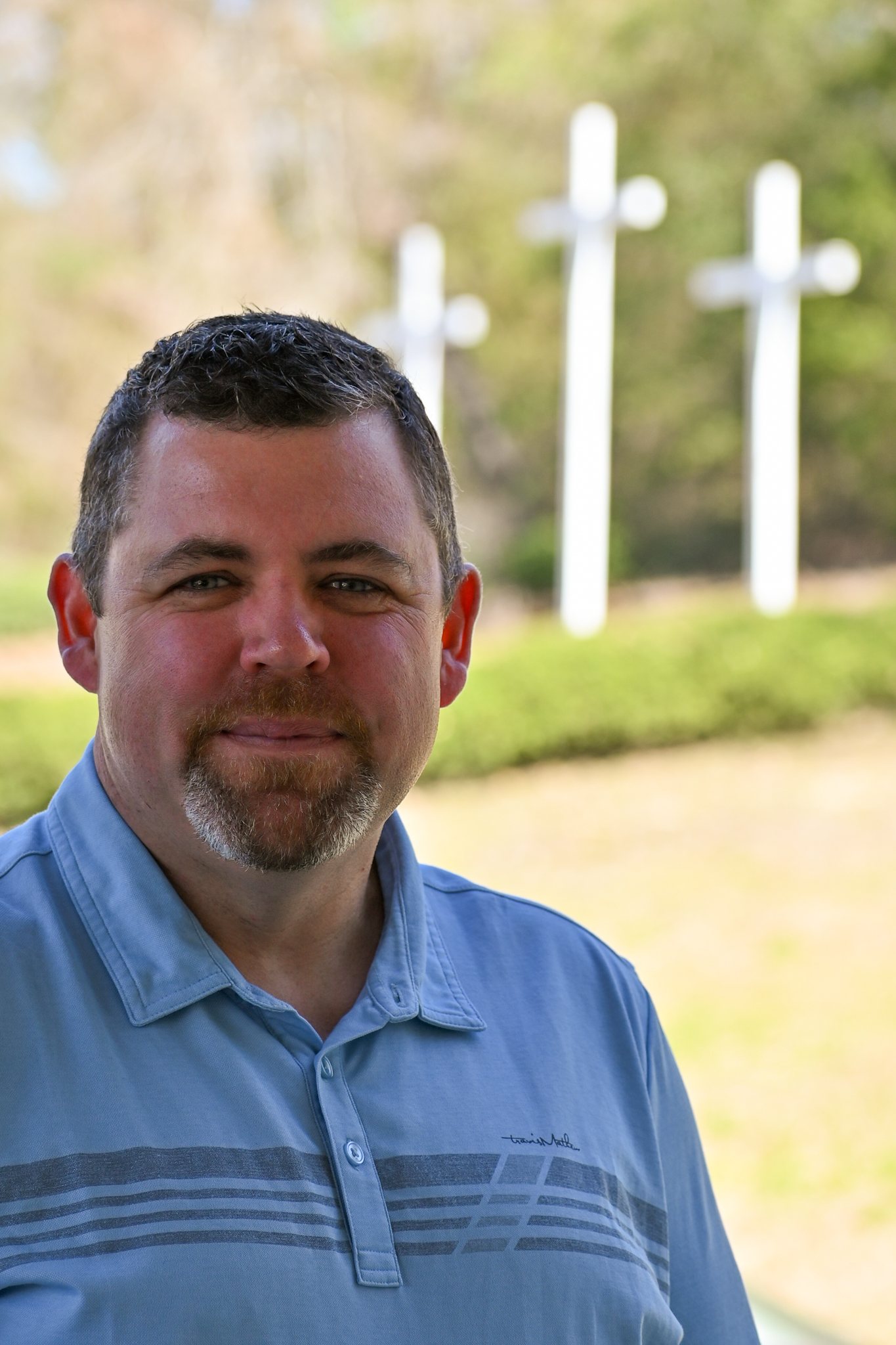 Stephen O'Neal
Minister to Students
Stephen O'Neal is the Minister to Students at Lanes Chapel. He also works with the church media team and handles the IT work at the church. He is a graduate of Texas A&M University and hold two Masters Degrees from New Orleans Baptist Theological Seminary. He has served in full-time student ministry since 2004 in churches in Louisiana, Georgia, and Texas.
Stephen and his wife, Melissa, have one daughter, Macy, born in 2007. He enjoys sports officiating and spending time with his family.
"God orchestrated a divine plan in calling me to Lanes Chapel. Growing up in Tyler I never thought I would get the opportunity to minister here. I am excited to see what God has in store for the students of Lanes Chapel as I walk alongside them in their journey with Christ." answers Stephen, when asked about his calling to Lanes Chapel.
His favorite scripture is James 1:2-4 "Consider it pure joy, my brothers and sisters, whenever you face trials of many kinds, because you know that the testing of your faith produces perseverance. Let perseverance finish its work so that you may be mature and complete, not lacking anything."
Email Stephen at stephen@laneschapel.com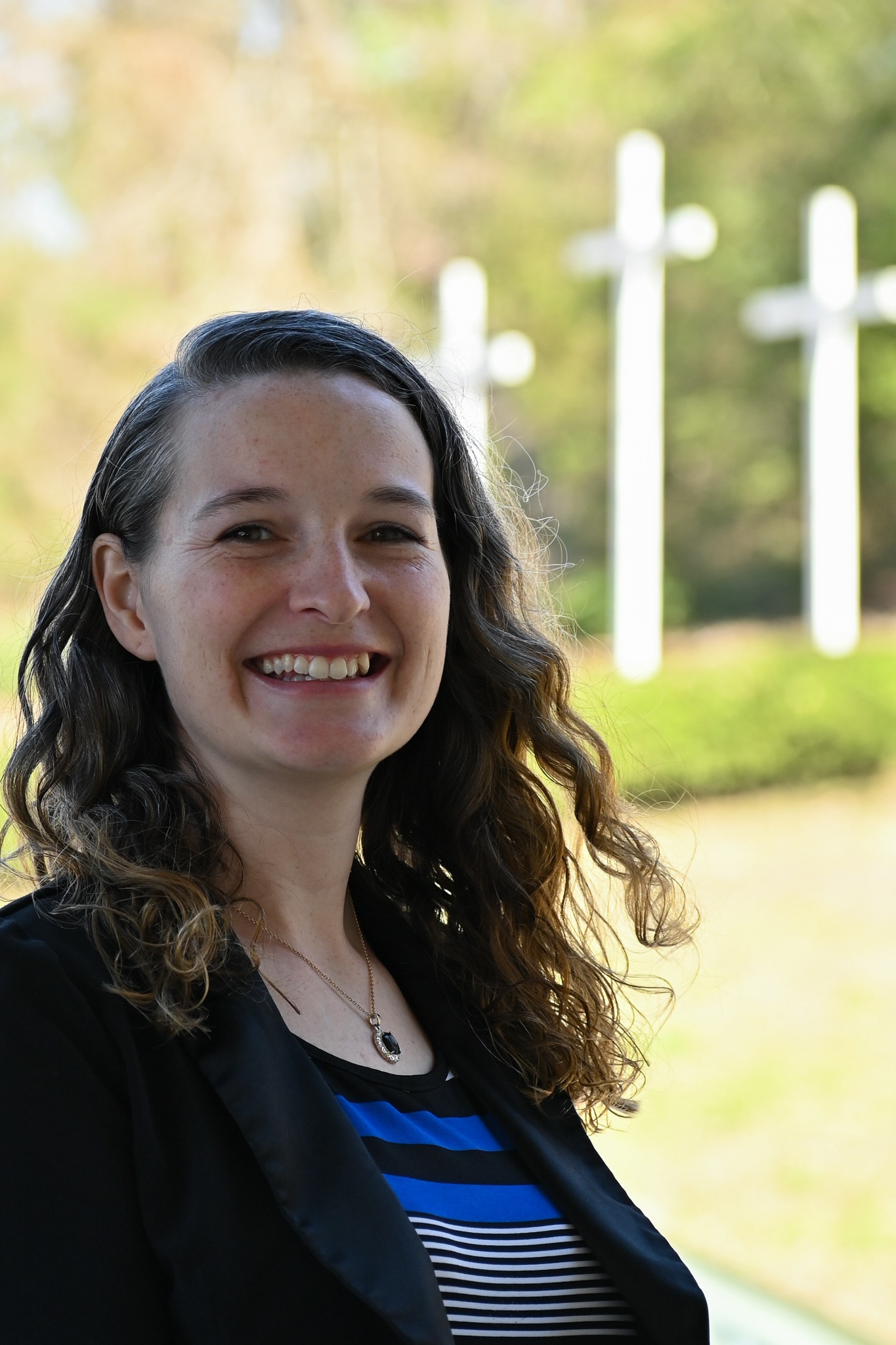 Stephanie Priest
Director of Children's Ministry
Stephanie Priest became the Director of Children's Ministry at Lanes Chapel on October 3, 2022. She has many years of experenice in Children's Ministry and has been faithfully serving in minisrty since she was 18. She is also the owner of her Event Business and co-owner with her husband with their Construction Business. She enjoys crafting, decorating, and the outdoors.
Stephanie and her husband, Timothy have three children. Their oldest, Gracie, is in youth and enjoys reading, Zachary and Henry are both in the children's ministry and enjoy building with legos. All are homeschooled and enjoy learning together. As a family, they enjoy taking adventures to see God's wonderful creation.
Her scripture for minisrty is Jeremiah 1:4-8
The LORD gave me this message: "I knew you before I formed you in your mother's womb. Before you were born I set you apart and appointed you as my prophet to the nations."
"O Sovereign LORD," I said, "I can't speak for you! I'm too young!"
The LORD replied, "Don't say, I'm too young, for you must go wherever I send you and say whatever I tell you. And don't be afraid of the people, for I will be with you and will protect you. I, the LORD, have spoken!"
Contact Stephanie at stephanie@laneschapel.com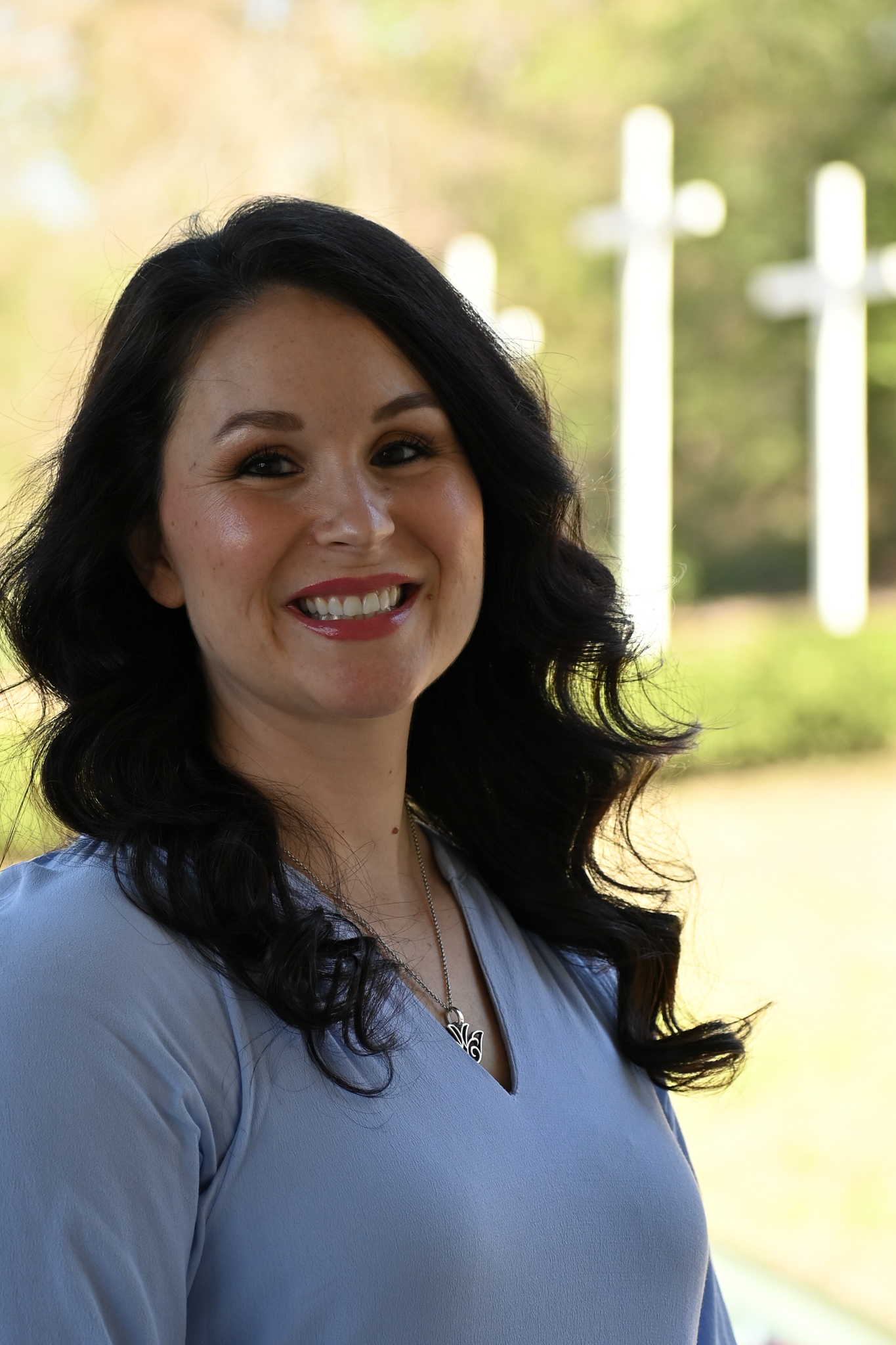 Brooke McGee
Director of Worship Ministry
Contact Brooke at brooke@laneschapel.com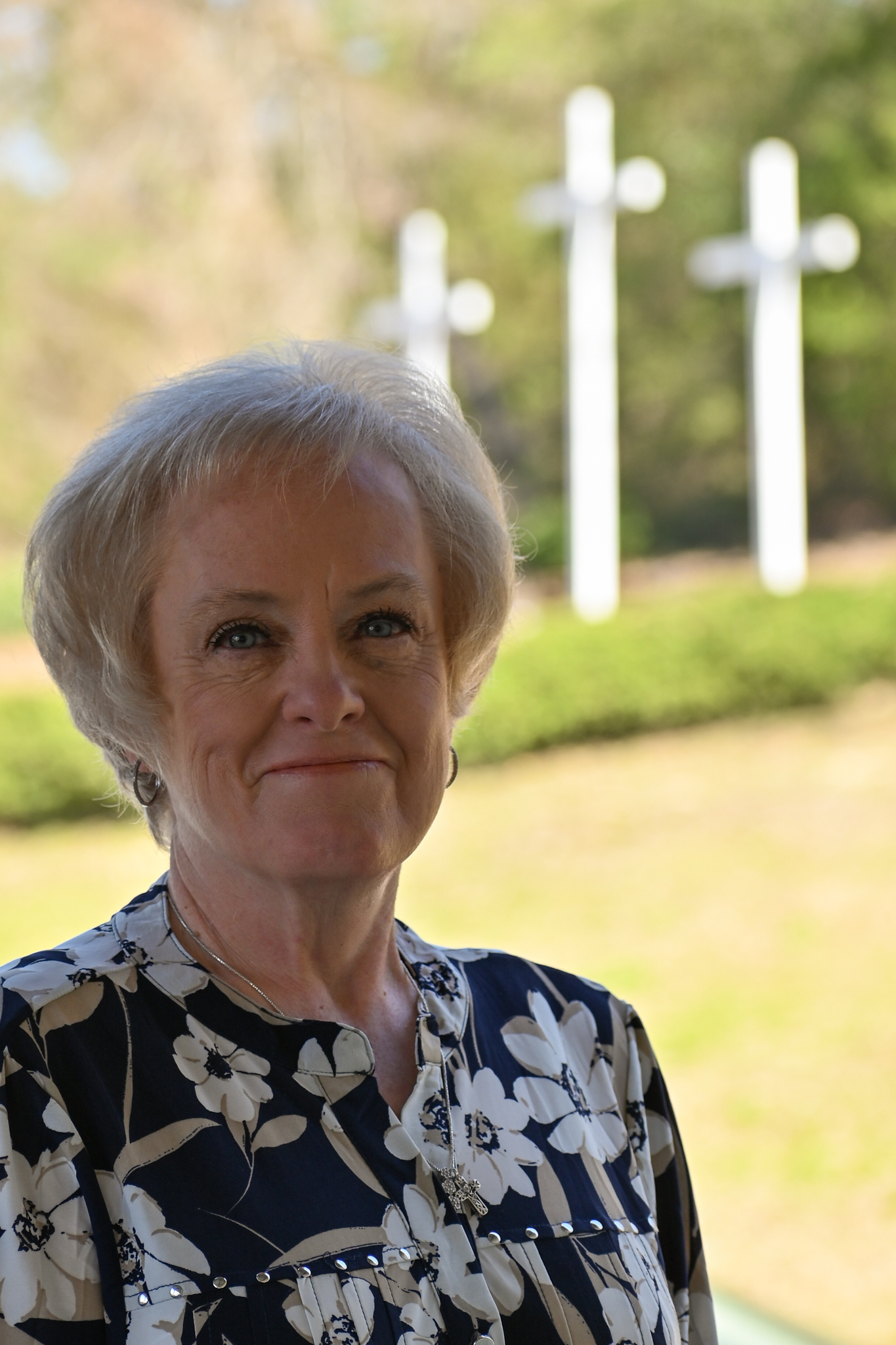 Lou Ann Evans
Director of Communications
Lou Ann is the Director of Communications at Lanes Chapel. She has been a member since 2001. She worked for Tyler ISD for 28 years – 20 at John Tyler High School and 8 with the AVID Department. When the Director of Communications position at Lanes Chapel became available, she knew this is where she needed to be. This position was truly a blessing from God.
Contact Lou Ann at louann@laneschapel.com.
Joyce Ponder
Director of Finance
Contact Joyce at joyce@laneschapel.com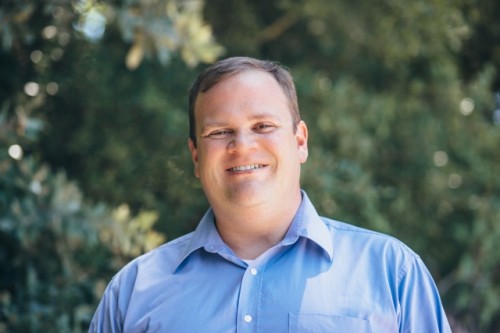 Kevin Pierce
Director of Choral Ministry
Kevin Pierce is the Director of Choral Ministry at Lanes Chapel. He is a home grown Tylerite graduating from Robert E. Lee HS before attending Texas A&M University – Commerce where he received his Bachelor's degree in Music Education. He also serves as the Lower School Music Teacher at The Brook Hill School in Bullard, TX.
Kevin has been a member of Lanes Chapel UMC since 2015 and is excited to join the rest of the staff as they continue to do God's work in Tyler. In 2015, he was married in the worship center to his lovely wife Megan, who has blessed the congregation and the community with her beautiful singing and dedicated service.
His favorite verse comes from 1 Peter 3:15, "But in your hearts revere Christ as Lord. Always be prepared to give an answer to everyone who asks you to give the reason for the hope that you have. But do this with gentleness and respect."
Contact Kevin, kevin@laneschapel.com